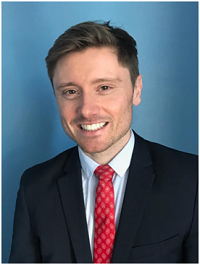 Duncan Hill is marketing director at Davies & Associates LLC. Duncan is not a lawyer and nothing in this blog constitutes legal advice.

Barring an eleventh-hour intervention, the minimum investment required for an EB-5 application is increasing from $500,000 to $900,000 in areas of high unemployment and from $1 million to $1.8 million everywhere else.
Given the time it takes our attorneys and paralegals to prove that a client's source of funds meets with strict US requirements, it is most likely too late to apply for an EB-5 at the current rate.
For those who can afford the higher investment amount, the EB-5 visa remains one of the fastest routes to a Green Card.
For those who cannot afford the higher investment amount there are a range of options available. Here at D&A, the team picking up most of the slack is the E-2 Visa team (although there are a range of other options available and we advise you to discuss them with us.)
The E2 Visa is designed for people seeking to move to the United States to own and operate a business. Processing times are quick, and spouses are eligible to apply for work authorization in the United States. It is possible to expand an existing business, open a new one, or buy an off-the-shelf franchise.
Only citizens of countries with a relevant commercial treaty with the United States are eligible for E-2 visas. This excludes some countries where demand for US visas is the highest, including India, China and Vietnam. Citizens of these three countries already face a multiple-year wait for an EB-5 visa because demand has far outstripped supply.
Yet at D&A we are part of a wave of pioneering law firms working to help citizens of such countries become eligible. For example, we have helped clients obtain E-2 visas by first becoming citizens of Grenada in the Caribbean. Coupling an E-2 Visa with Grenadian citizenship in this way has allowed people to live and work in the United States while on the EB-5 waiting list. If the business becomes large enough, it is feasible that it could be transitioned to a Green Card via EB-5.
Grenada is a cost-effective option with no residency requirement or tax on worldwide income. Processing times are quick and have just got even faster. It is possible for the whole process of Grenada and E-2 to take just a matter of months. Grenada is not the only option available and D&A works with a range of E-2-eligible citizenship by investment programs around the world, including Turkey, Montenegro, and various EU countries.
Contact our team today to discuss a bespoke immigration solution to suit your needs.