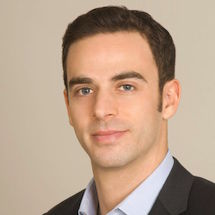 David M. Cantor
Global Director of Client Relations
Overview
David oversees Client Relations for Davies & Associates Global Investor and Business Visa Practice. He also serves on our firm's Global Advisory Board.
David has successfully supported our Investor & Business Visa Clients worldwide with their U.S. expansion goals. He frequently visits with our Client's throughout the world, and actively supports our client's operations once established in U.S. soil. David also coordinates our firm's Regional Client Relations teams, located in India, Europe and the Middle East.
Working directly with Davies & Associates Global Chairman, Practice Chair's, Tax and Corporate Attorney's, David and his team ensure that our professional services always meet or exceed client expectations.
Experience
Prior to becoming the Director of Client Relations, David worked as an Immigration Associate for our U.S. Investor & Business Visa Practice. David successfully represented clients from South America, Europe, India, Pakistan, South East Asia, Mongolia, and Australia in obtaining business & investor related visas. David frequently advises clients across all industry sectors regarding the immigration challenges and opportunities of establishing a business presence in the United States. He also serves on the Advisory Board for several start-up U.S. businesses.
Before joining Davies & Associates, David worked as a Legal Associate at a major PRC Corporate Law Firm based in Beijing, China and successfully represented Foreign National's in corporate litigation matters.
Representative Clients
David successfully supports our Business & Investor visa clients on a worldwide basis. From small business owners to multinational entities, David provides client support services for our prospective and current business visa clients.
A sampling of David's recent engagements includes:
Supporting multiple technology start-ups with investor and launch related efforts.
Coordinating efforts with well-known multinational entity to obtain several urgent Intra-Company Transfer Visas for high-level managers.
Advising rapidly emerging software and technology business with regards to U.S. expansion goals and immigration needs.
Facilitating employment transitions related to the United Nations.
Negotiating strategic alliance between two award winning music production studios.
Influencing the release of business visa clients from CBP detention at Canadian-American border.
Obtaining critical cross-border advice with regards to specialized arrangements for newly established U.S. import/export operations.
Credentials
Education
JD, New York Law School
BS, University of Illinois
Memberships
Member, American Immigration Lawyers Association.
Member, American Bar Association.
Member, New York State Bar Association.