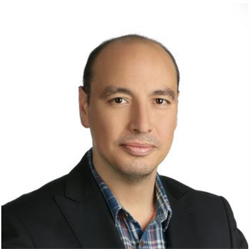 Ozgur Kurucuk
Of Counsel
Overview
Ozgur Kurucuk is, born in İzmir in 1978, is a partner of Barlas Law Firm in Istanbul.
He studied in Tashkent State University, Uzbekistan between 1996 and 1998 years and graduated from the Law School at Istanbul University in 2004. Özgür KURUCUK studied in a Master Programme ( LL.M.) "Master in Law and Information Technology" at the department of Law, Stockholm University in 2010.
Since 2006 he has been practicing in various areas of law. Most recently he was legal counsel for a leading Turkish bank (Yapı ve Kredi Bankası) which is a member of an Italian-Austrian banking group before joining Barlas Law Firm in Istanbul.
During his career he has been heavily engaged on project finance, mergers& acquisitions, banking & finance and foreign trade; providing legal opinions to the foreign subsidiaries of the bank (i.e YKB Netherland, YKB Bahrain Branch, YKB Azerbaijan, YKB Moscow), several departments (i.e Project Finance, Treasury, Financial Institutions, Foreign Transactions) and branches; drafting, negotiating and legal review of various types of the finance contracts (Syndications, Project Finance for Hydroelectric Power Plant, Wind Power Plant, Solar Power Plant, Natural Gas Combined Cycle Power Plant,Geothermal Energy Plant, PPP, Shopping Malls, Hotels, Airports, Share Acquisitions, Subway, Murabaha Agreements) and the security documents thereof as well as due diligence works.
He specializes in Energy Law and Project Finance, Banking Law and Contracts, Civil Law and Citizenship Law. Özgür Kurucuk is fluent in Turkish, English and Russian.
Credentials
Education
Tashkent State University, Uzbekistan
Law School at Istanbul University
LL.M, "Master in Law and Information Technology", Stockholm University
Languages